Google's 2019 I/O developer conference has been scheduled to happen at the Shoreline Amphitheater in Mountain View California, as from May 7th. The date and venue details were figured out by Till Kottmann, a knavish Twitter user who found a shortcut link hidden in a word-puzzle Google posted on their Twitter page recently. The user found the significant information, which was well hidden in a snippet of a JSON code.
Voice narration video puzzle
Ideally, Google posted the puzzle, knowing it'll take time to solve; and it seemingly wanted persons with crafty skills to solve it out. Earlier on, Google posted a tweet about a puzzling 12-line block with a hint-URL at the bottom of it. Digging out the destination of the URL, we were led to a video with equally an enigmatic voice-over narration of a text – inserted to a series of cryptic images, together with some relaxing ambient music. At first, Google's intentions were not clear; but we now understand it was their own way to communicate with technical Twitter users; a programming enigma we doubt normal Twitter users would have made meaning off.
Nevertheless, we were in luck; thanks to crafty users like Kottmann who managed to spot an earlier posted tweet from a currently-deleted account; which had the upcoming event, well hidden in the plain text.
Although the whole puzzle communication takes out some fun out Google's genius tricks; it wasn't a huge surprise learning that the company scheduled 2019 I/O for May 7th to 9th. Usually, Google holds its annual I/O conference, around the same time of the year. For instance, in 2018, the event took place from May 8th.
What we expect from the 2019 I/O conference
We believe this year's I/O conference will be somewhat different, and more exciting since a lot has changed for Google over the last couple of months. In their previous I/O, Google introduced the beta version of Android P; made a complete overhaul of Google News; and launched its debatable Duplex AI project (allows its AI to operate as human; make phone calls, schedule meetings, etc.). Google, at later stages, they promised to be more transparent around Duplex functionalities; like when interacting with humans, who might miss recognizing that they're dealing with an AI. Moreover, Duplex AI is currently available to a specific number of Pixel 3 users. However, there seems to be lack of openness when it comes to its functionality in real time.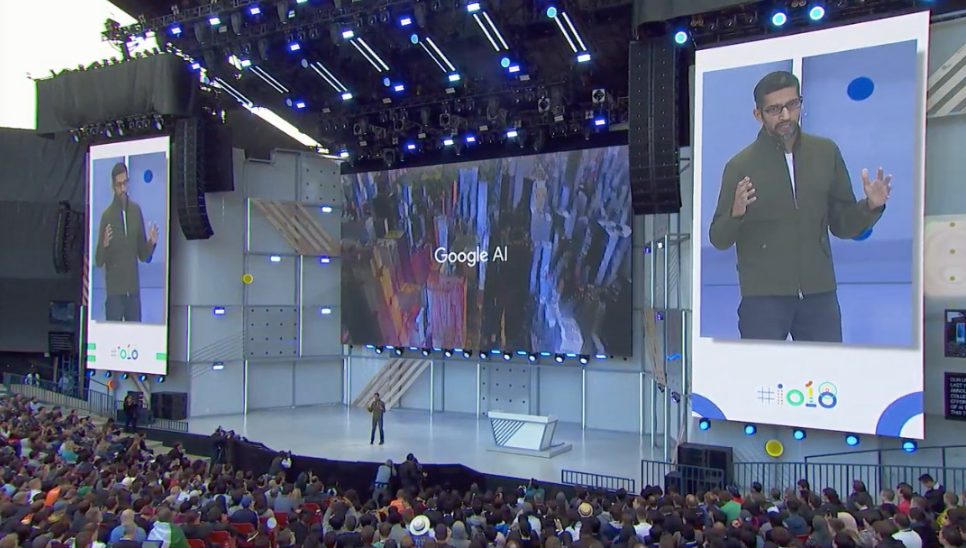 We predict that Duplex AI will be a major focus topic at this year's I/O event. Google's normal updates to Lens, Maps, and News, and the next Android generations could also be hot topics in the 2019 I/O conference. While Google recently had a significant setback working with the US Defense Department (the defense drone project); we're keen to see whether it'll announce/ provide clues about its possible involvement with the US military. Google went on record that it's going to distance itself from the government-related project but again continued with its murkiness – this time making plans to unveil a search engine tailored for the Chinese market.
We don't expect Google to make some of these announcements, but we understand the company will be keen to talk about its AI advancements, and other affiliated projects.