Recently, multiple carriers have been making efforts to feature their support for Apple's new eSIM marvel. Most of these carriers have made things easier by providing apps on App Store, which allows users to use a second number – all without sourcing for a physical SIM. In this article, we try to take you through how to set up and use the GigSky app to connect to cellular services without necessarily buying an actual SIM.
eSIM, a virtual SIM, is now available and supports the most recent iPhone models including iPhone XS and XR. The eSIM already had hardware support from the offset in the iPhone XS, XS Max, and XR models, but it was only made available when the iOS 12.1 firmware was released
An eSIM is a simple to use functionality that perks turns of advantages – allows you to avoid direct contact with your carrier. And while eSIM support from the carrier is somewhat unavailable, setting up and activating the separate carrier service using an App Store app is simple – we've also made that possible.
How to setup your eSIM
To access the main interface for the eSIM, navigate to Settings, then click to open the Cellular page. Now scroll down to where you can add a cellular plan. Once you tap on the option, you'll be prompted to scan a code sent by your carrier – otherwise unnecessary when using an app – since the setup process is done on the app.
In this guide, we downloaded the GigSky app from App Store. However, there are several other apps available. Therefore, if GigSky is not available in your area, you can search the Apple Store to find one that has local coverage.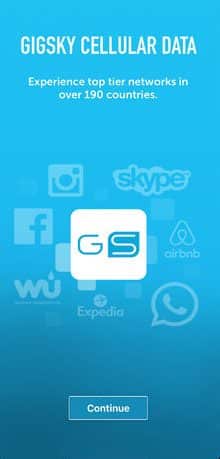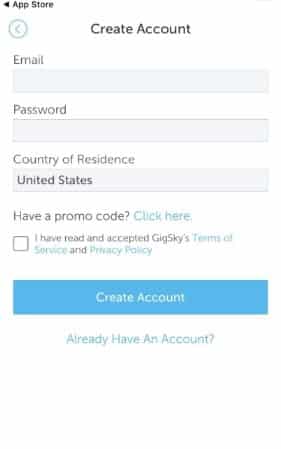 Once you install the app, you can create an account and buy your ideal data plan to use. We recommend a one month plan – enough to head to CES. Immediately you purchase a plan, follow an installing wizard that will pop up to help you navigate through the process of setting up your new service.
In our testing phase, we bought a month data plan – for data usage only. Doing this allowed us to use Singtel on calls and texts alongside GigSky eSIM for data. If you've followed the whole setup guide, you should be able to see at least two sets of bars in the top-right corner – indicating both mobile plans reception. Additionally, if you also open the Control Center, there should be two carriers listed in the top left.
Extra settings
The data plan you purchased is ideal and raring to go, but you can still change it anytime.
If you again open Settings > Cellular > Cellular Plans, you should find your primary SIM and an eSIM line under. If you click on the GigSky option (or your preferred eSIM), you can either label, turn it on/ off, or uninstall it. What's more, if you remove a plan – and it's your preferred phone line – your iPhone sends an automated notification to your contacts about the change.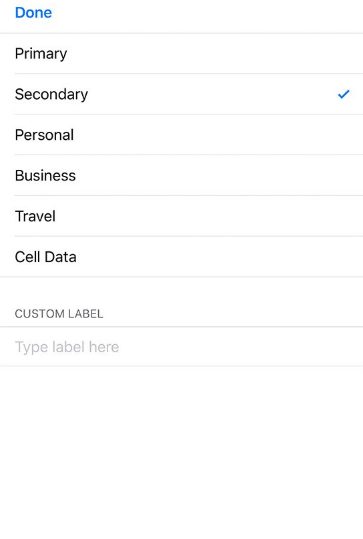 Additional options, improved service
The thought of being able to switch between two cellular lines on a single device – more so an iPhone – is exciting. Being able to rely on both lines means, if one line runs out subscription or is out of service, then you can happily switch to the other line. Having both lines on a single iPhone XR or XS means that if one line surpasses its set data limit, then you can always rely on the other – a refreshing assurance.
Business people can now move and run business deals from their device with ease – without necessarily worrying about expensive bills that would otherwise be incurred if they were using multiple devices. Besides, you don't have to wait for your preferred carrier to have physical coverage on your area, considering you can download their apps from App Store. For instance, GigSky has an intriguing global coverage – packed with exciting data plans.