eSIM is one of the newest, most exciting technologies for the mobile phone market. The new tech promises to make our mobile consumer experience much better, and it should revolutionize the ever approaching wave of the internet of things.
While eSIM is still in its infancy, mobile carriers and mobile phone manufacturers are racing to support it. eSIM is so new that most people don't know how to use it or what it means. Let's take a look at how to use eSIM in the US.
How To Use eSIM in the US
Before we dive into using the service, let's do a quick overview of what eSIM is. Most mobile phones currently use a physical SIM card (Subscriber Identity Module). This card tells the mobile device which subscriber is using the phone and how to route the data through the mobile network.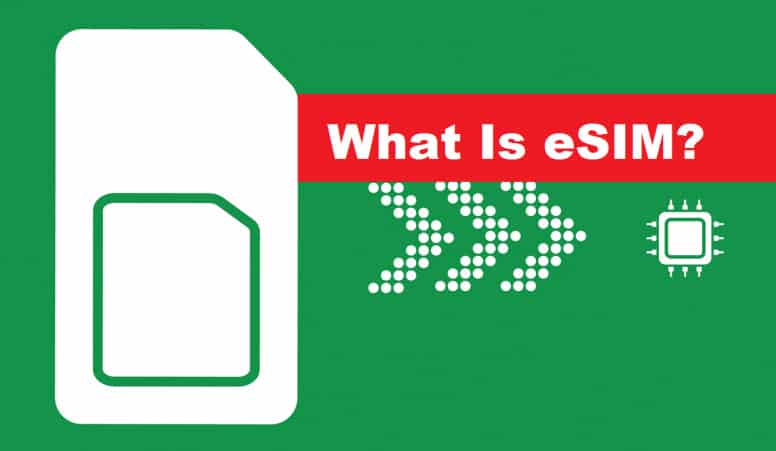 To switch providers with a physical SIM card, you'd need to schlep down to the local mobile store to physically switch out the SIM card. eSIM, however, is a rewritable chip that would allow mobile carriers to switch your plans seamlessly without going anywhere.
US Mobile Carriers That Support eSIM
According to Apple, there aren't many carriers that support eSIM around the world, only 46 carriers in 24 countries. In the United States, there are only three: AT&T, Verizon Wireless, and T-Mobile.
There aren't many US mobile phones that support eSIM, either.Google Pixel 2 and Pixel XL also have eSIM support. You have to subscribe to the Google Fi service to get it, though.
Apple's top of the line iPhones, the iPhone XS, XS max, and XR. They also include eSIM in the iPad Pro and Apple Watch series 4. iPhones provide users with even more flexibility, because they have both eSIM and a physical SIM card.
How eSIM Works On The iPhone
As happens with every new technology, companies are exploring how to implement it to create the best user experience, so each of the three carriers supports eSIM a little differently. We'll look at how each carrier handles Apple's dual SIM architecture, being the only phone that currently supports eSIM.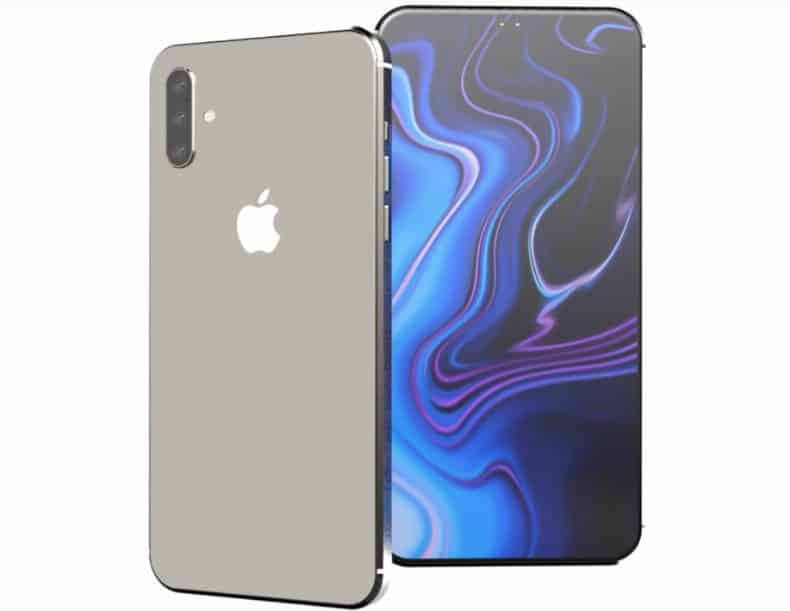 The key feature for the iPhone is the ability to switch back and forth between two subscriber identities, the physical SIM and the eSIM. You can have one mobile phone with two phone numbers and data plans. So, you can include both your business phone and your personal phone on one device. That's so much better than carrying around two gigantic phones in your pockets.
Apple's iOS handles all the number switching relatively easily. Not only is it easy to switch directly, the iPhone remembers which phone number you use for which person. It automatically calls using the last number you used for that person. Unfortunately, you can't use two different phone numbers at the same time. So, if you are calling with one number, you can't put that call on hold to call with the other.
How eSIM Works On Verizon
Verizon manages their eSIM support through the My Verizon App. It makes switching to a new provider pretty easy, though there are some complicated steps involved.
Once you have downloaded the My Verizon App, you open it and tap the "join now" button. Next you have to find the Digital SIM IMEI. This stands for International Mobile Equipment Identity, and it's a unique ID given to every mobile device. Your IMEI gives Verizon the ability to see which phone you want eSIM service.
To find the IMEI (settings->general->about), copy it and paste it in the Digital IMEI field. After you've checked your eligibility, the app walks you through choosing the mobile plan that's right for you. After you've finished, Verizon will email you a QR code, which you can to rewrite your eSIM.
On the dual SIM iPhones, Verizon supports switching between the two phone numbers, one for the physical SIM and one for the eSIM. iOS 12.1.1, the one that supports eSIM, handles switching between the different numbers for voice and data.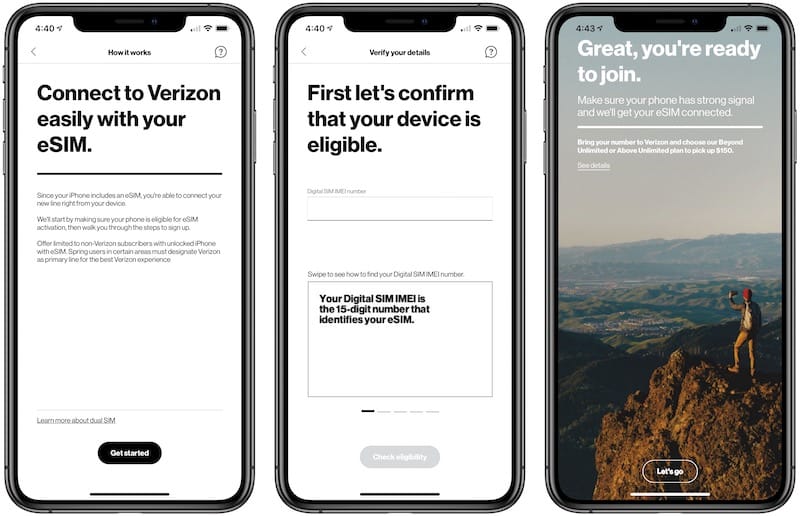 How eSIM Works On AT&T
AT&T also supports eSIM technology, but it doesn't make it as easy as Verizon. While Verizon lets you complete the whole sign-up process on their app, AT&T requires you to sign up in other ways. So, you'll have to make a phone call or go to the website to sign up for a plan.
Once you have a new plan, AT&T will send you a QR code. To activate the eSIM, you'll go to settings to add your plan (settings->cellular-> add a plan). Once you press "add a plan", the camera will open and you can scan the QR code. Wait until you see the words, "installing cellular plan," and you're done.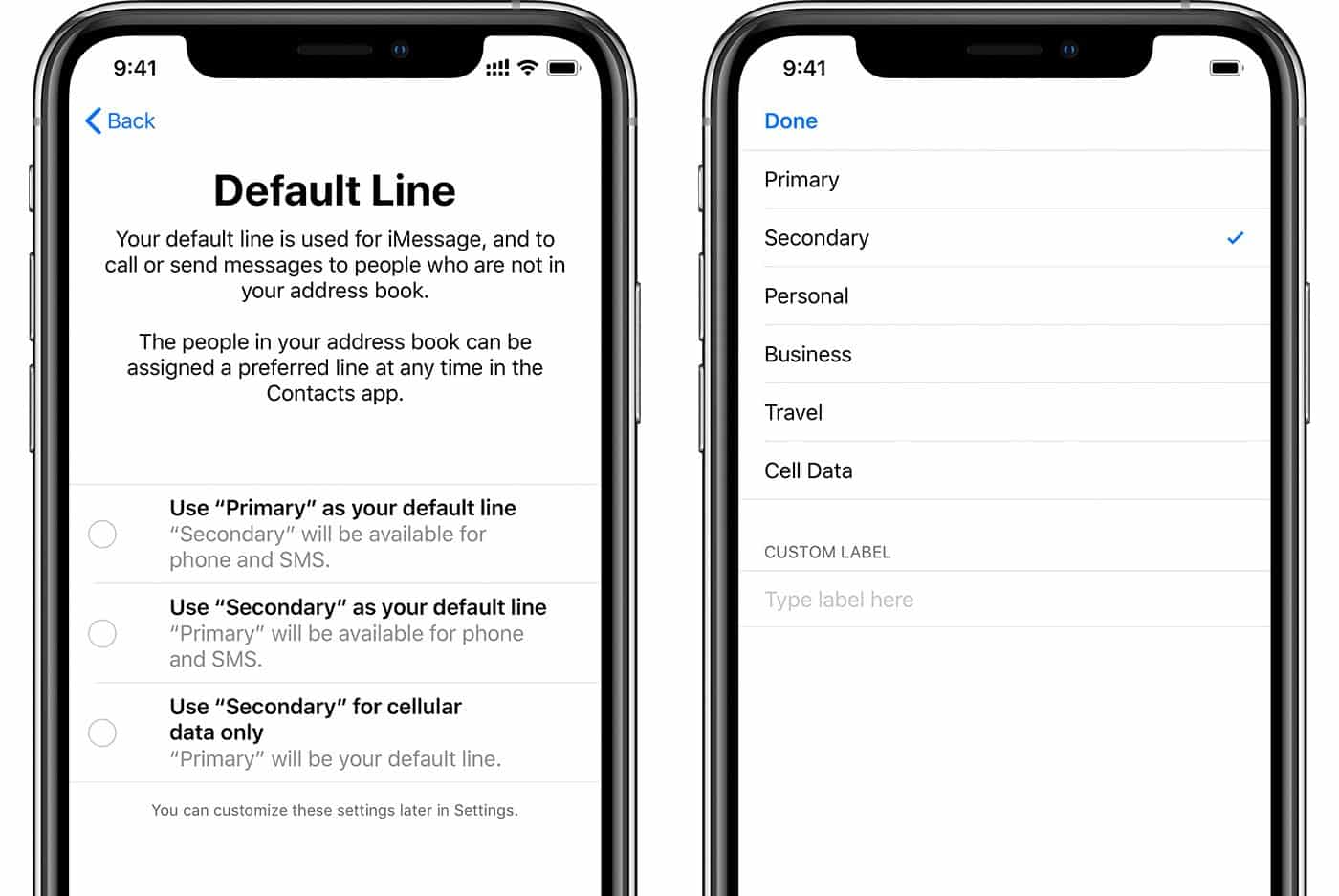 How eSIM Works On T-Mobile
T-Mobile, unlike AT&T, also uses an app to manage eSIM, but this app doesn't require a QR code. Instead, you just use the T-Mobile eSIM app to complete the whole process. You just open up the app, sign up for a plan, and the app activates your new line.
Look above, and see how much writing it takes to explain the process! T-Mobile is definitely the carrier to use. You can still use other methods to activate your eSIM. You can still scan a QR code to turn on your new line or even enter the numbers manually. But who'd want to?
T-Mobile doesn't support pay-as-you-go plans with eSIM just yet, so you'll have to sign up for their standard, pre-paid plans.
For the longest time, eSIM was just something for the future. Smartphone operating systems didn't support it, even if the phones had an actual eSIM installed. We were all just waiting for everyone to get started.
Now, the operating systems, hardware, and mobile carriers have caught up with the technology. We will see how carriers and phone manufacturers compete for our business. As of now, it seems like T-Mobile has a big lead because of how easy it is to use their app. We're looking forward to seeing how the other companies catch up.