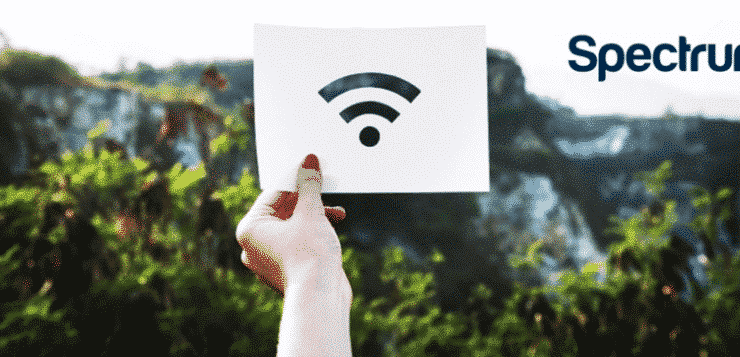 Initially, Spectrum was one of the largest television and Internet service provider in the US. Due to the immense growth in technology and expansion of the telecommunication industry, Spectrum has reconsidered its options and introduced the Spectrum Mobile.
Spectrum Mobile is one of the US wireless service cell phone carriers – Mobile Virtue Network Operators (MVNOs) launched in 2o18 by Spectrum and operates on the Verizon 4G LTE network. MVNOs are low coat carriers that rent infrastructural space from the major nation's wireless networks. These major networks include; Verizon, Sprint, T-Mobile, and AT&T.
Spectrum Mobile charges a lower cost for the same mobile services because they don't incur the costs of advertising and setting up their infrastructure, which includes having towers that come along with large overheads.
Spectrum Mobile allows you to go to places, upload videos, stream, create, and live stream content with cheaper plans. Allow me to walk you through before you switch to or sign up to Spectrum Mobile from Verizon. Let us see whether it is worth it.
To be able to decide whether Spectrum is worth it for you, we shall look at the following:
Eligibility requirement
Network coverage
Working of Spectrum Mobile
Plans and pricing
Phones you can use
Available features
Spectrum Mobile Wi-Fi
Video streaming
Customer Service
Contract
Eligibility requirement
You should carefully note that if you do not have the Spectrum internet service, you can't be eligible to Spectrum Mobile. To have Spectrum Mobile available to you, you are required to subscribe to Spectrum internet service. On subscribing to the internet service, you can then use AutoPay – upon meeting the credit requirements, you are eligible to have a Spectrum Mobile account.
Network coverage
Spectrum Mobile runs on Verizon's LTE Network. Verizon Network is one of the nation's most reliable and largest LTE network. This provides customers with unlimited access to the network. As you can see from the site's network coverage map below, Verizon network is available in the larger part – red in the United States.
Furthermore, you can connect to Spectrum's Wi-Fi hotspots across the country. This reduces your monthly data usage.
How Spectrum Mobile Works
Spectrum mobile operates the same as the traditional wireless carriers with the only differences being that when you are in range with a Spectrum Wi-Fi hotspot, the connection transfers automatically. The other difference is that you must be a subscriber of Spectrum Internet service for you to use Spectrum Mobile.
On connecting to Spectrum Mobile's Wi-Fi connection automatically, it saves you from tapping your data allotment and at the same time, the data speeds improve.
Plans and Pricing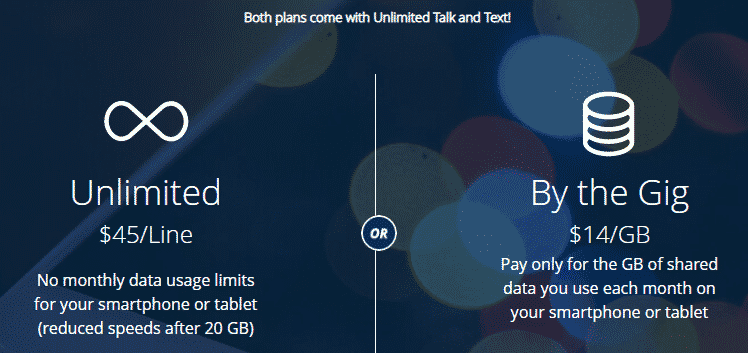 To get a Spectrum Mobile account and plan, you must be using Spectrum internet in your home. New Spectrum internet customers can only get two lines in the first 30 days. After the 30 days, you are given up to five lines.
Spectrum Mobile has two data plans. In both plans, on top of the listed prices, you have to pay taxes and additional fees. The plans are:
The Unlimited plan
It goes for $45 per month. Though after using the first 20GB data in your billing cycle, the speeds reduce. With this plan, you can use mobile hotspots through your phone without extra charges. The hotspots are allowed for 5GB full speed, and on using it, it downgrades to 600kbps for the rest of the billing cycle.
Per Gigabyte plan
This plan comprises payment of $14 per GB. Speeds are never restricted, and mobile hotspots are charged from the plan.
| | | | |
| --- | --- | --- | --- |
| Minutes | Texts | Data | Price |
| Unlimited | Un limited | 1GB | $14 |
| Un limited | Unlimited | 2GB | $28 |
| Unlimited | Unlimited | Un limited | $45 |
Comparison between Spectrum Mobile's pricing to other Carriers
Between the four biggest carriers in the country, Spectrum Mobile offers more attractive prices for its plans. If you, for example, compare the most affordable unlimited plans from these carriers that is Spectrum Mobile's Unlimited Plan, T-Mobile's Essentials and Sprint's Basic, you will find that T-Mobile's Essentials and Sprint's Basic charge $15 more than Spectrum Mobile's unlimited plan.
Un-limited Data: What You'll Pay
Major carriers offer discounts for the multiple lines outshining Spectrum Mobile. T-Mobiles Essential plan charges $120 for a family of four while Spectrum Mobile's Unlimited plan charge $180 for a family of four.
When we compare charges per Gigabyte, we find that Spectrum Mobiles' is near the top end when compared to other MVNOs.
Tiered Data: What You'll Pay

On top of the $15 you would pay for the unlimited text and talk per month, Republic Wireless charges $5 more per gigabyte of data. This means that a Republic Wireless subscriber pays $30 more if they used 3GB data. This would cost a Spectrum Mobile's subscriber $42 only. On the other hand, Google's Project Fi on top of $2o for text and talk; they charge $10 per gigabyte of LTE data.
Phones you can use
Earlier you could not bring along with your device, but since May 1st, 2019, you can now bring your device (BYOD). The following are devices that you can buy from and are compatible with Spectrum Mobile.
iPhone XR
i Phone XS
iPhone XS Max
iPhone X
i Phone 8
iPhone 8 Plus
i Phone 7
iPhone 7 Plus
Samsung Galaxy Note 9
Sam sung Galaxy S9
Samsung Galaxy S9+
Sam sung Galaxy S8
Samsung Galaxy S8+
Sam sung Galaxy S10
Samsung Galaxy S10+
Samsung Galaxy S10e
LG K30
Available features
Spectrum Mobile offers the same features as you can get from most of the carriers. These features include:
Fast speeds
4G LTE connectivity
Video streaming limited to 480P. Fast resolutions on connecting to Wi-Fi.
Mobile hotspots. Throttled speeds after 5GB usage
Spectrum Mobile Wi-Fi
As earlier discussed, Spectrum Mobile allows mobile hotspots where normal data charges are applied. For an Unlimited data plan subscriber, this is a plus because there are no data charges extended towards them. The only set back is that after using 5GB of mobile hotspot data in every billing cycle, the hotpots speeds are reduced to 600Kbps. Normal subscriber is allowed up to 20GB mobile hotspot data count per month.
The Spectrum Wi-Fi is located at different places around the country. The Wi-Fi's name is either Cable Wi-Fi or Spectrum Wi-Fi. You then connect to the Wi-Fi and watch or stream or even browse whatever your choice is. To search if there is a Wi-Fi connection near you, you can use the following tool.
Video Streaming
The only setback with Spectrum Mobile is that if you are a video streaming fan, you will not get a sangraal HD viewership. Spectrum Mobile typically supports only 480P DVD stream video quality.
Customer Service
Whenever you want to learn more about Spectrum Mobile's services or if you want to sign up for Spectrum you can use either of the following two ways. Either you can look out for any Spectrum Mobile store using this online tool, or you can get their support by calling (833) 224-6603.
Contract with Spectrum Mobile
It is easy to create and end/cancel a contract with Spectrum Mobile. You can cancel and return the device in your first 30 days of services from Spectrum Mobile and get a full refund less a restocking fee of $35. In case you return the device beyond 30 days any outstanding charges, and the restocking fee will be your responsibility. This means that you can cancel a contract within 30 days before your next billing and get a full refund only being responsible for the current's moth charges.
To cancel a Spectrum Mobile contract, you only have to call their customer service. There is no online canceling service. Canceling a contract does not have any penalties.
Is Spectrum Mobile Worth It?
The worth or value on any item, service, product, or commodity depends on an individual's needs. Spectrum Mobile will be of benefit to you if your Internet Service provider (ISP) is Spectrum. This is because your bill is consolidated down to a single bill. The only exception would be mainly buying a new device that will meet the requirements of Spectrum Mobile.
To benefit fully from the pricing structure by Spectrum Mobile, consider subscribing as a multi-user household and get the Gig Plan. This will allow you to use a limited amount of data per month. And if you are a single user, consider subscribing to the unlimited data plan. Spectrum allows you to change plans from month to month depending with your choice.
When roaming or if you have traveled to another country, you can still use your Spectrum Mobile device, but you will be charged according to the rates of the country you have visited.
When choosing Spectrum Mobile, it is important to consider whether;
Your location is within the Spectrum coverage area
You can moderate data use
You can bring your device
Recap
Spectrum Mobile enables you to use Verizon network at lower rates given that you meet their requirements. Before signing up to any carrier, you should evaluate all the available data plans and go for the cheapest and most reliable. You can always check other customers' reviews to know the take from other people.