We're still at CES 2019, and the competition for mobile plans continue to intensify. Gone are the times when you were limited to select from specific network carriers, all who were restrictive and pricey. We now live in an era where we have a variety of carriers to choose from. Even better, we now have MVNOs who are offering some juicy plans that you can't possibly afford to miss.
Over the past few years, we've been observing the birth of MVNOs. Most of these MVNOs rely on original carriers' network infrastructure for them to operate, including reselling their mobile plans at a wholesale price. MVNOs offer a range of bundle plans, such as data, voice, and text plans. A surprising fact is that MVNOs sell these plans at cheaper prices than  MNOs like Verizon, AT&T, T-Mobile, and Sprint. In this guide, we have looked at all the best MVNOs in 2021; detailing all you need to know as well.
Metro by T-Mobile – Best Unlimited plans
Five years ago, T-Mobile acquired MetroPCS, an American MVNO, and branded the prepaid service provider; get it a fresh new look with new exciting features. Now Metro by T-Mobile offers three main mobile plans that are affordable and supported by T-Mobile.
Metro by T-Mobile has been to offer the best LTE coverage and some enticing perks on specific plans. For instance, Google One is available for users on the $50 plan. Additionally, users on $60 plan every month, are now enjoying both Google One and Amazon Prime exclusive rights.
Recommendations
Activate the automatic bill pay, which offers a $5 per month savings.
Include a $10 per day International Connect Plus for affordable voice and texts bundles overseas.
Perks offered
Most plans offer Google One and Amazon Prime memberships.
A wide range of phones at discounted prices.
Downsides of Metro by T-Mobile
Huge caps on mobile hotspots.
Data throttles during busy times; priority given to T-Mobile users.
| | | |
| --- | --- | --- |
| $40 | $50 | $60 |
| 10 GB High-Speed | Unlimited | Unlimited |
| Hotspot not included | 5 GB Mobile hotspot | 15 GB Mobile hotspot |
| Music Unlimited included | Google One 100 GB included | Google One and Amazon Prime included |
| Save $10 on each additional line | On each additional line, save $20. | Save at least $30 on each additional line. |
Straight Talk – Best MVNO with wide coverage
Lately, we've been observing marketing ads for Straight Talk at the stores, malls, and other public places. Straight Talk is an MVNO which formed after a partnership with Walmart and TracFone. The MVNO is also the current M leader in offering the widest coverage across all four major US networks (Verizon, AT&T, T-Mobile, and Sprint).
Straight Talk offers a range of monthly plans, starting from $30-plan per month that includes unlimited texts, 1500 minutes of talk time, and 100MB of 4G LTE data. There is also the $55-plan a month, which offers unlimited text, unlimited talk-time, and 12GB of 4G LTE data.
In particular, Straight Talk doesn't offer group plans but makes up by providing amazing international data plans. For instance, $60 a month will get you unlimited talk-time, texts, and 10GB of 4G LTE data; that includes unlimited calls and texts to Mexico, Chine, Canada, and India. And since Straight Talk works with all the four US carriers, it supports a wide range of unlocked phones.
However, Straight Talk's plans are somewhat pricey than most, but all that is made better with its international plans that are rare to get.
Recommendations
Enable auto-bill for $1 a month savings.
Try out the $60 international plan; it's a good option for overseas travelers.
Major perks
Has coverage across all four US carriers.
Has no average fees.
No caps on data usage.
Offers affordable international calls, texts, and data to Mexico, China, Canada, and India.
Downsides
Doesn't offer family or group plans.
Pricier plans than most.
| | |
| --- | --- |
| Line cost | Data |
| $30 | 100MB |
| $35 | 2GB |
| $45 | 10GB |
| $55 | Unlimited |
| $60 | 10GB (international) |
Google Fi – Best MVNO Alternative
Google FI works by the support of WiFi hotspots and other three US carriers – T-Mobile, Sprint, and US Cellular. However, there's more to the MVNO alternative than it meets the eye.
Google FI also provides a variety of mobile plans, including the $20 a month for unlimited calls and text. There're also data options, starting from $10 for 1GB of 4G LTE, but you will only pay for the extent of data used. Moreover, bill protection was recently added to Google Fi to protect users from being over-charged, and won't incur any costs once you use up to 6GB of data. However, once you pass the mark where you can no longer be charged, say $80GB, your data speeds will be throttled.
Additionally, Google Fi offers a range of group plans that allow you to include other users to the subscription, with an additional of $15 per user a month. Its bonuses include, free-tethering – allows you to use your phone as a hotspot – free texting, and allows for fast speeds of $10 per GB, across 135+ countries globally.
Ting – Best MVNO alternative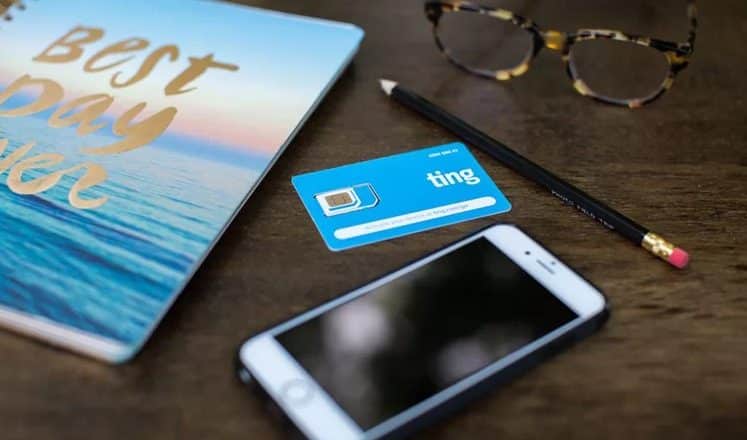 Ting is an independent MVNO, which uses Sprint and T-Mobile's network infrastructure to offer its mobile plans to its client base. And while most MVNOs only offer a lesser number of plans, Ting allows its clients to choose from a wide selection of plans. Thereafter, it bills you for the least expensive plan every month.
Looking at it, the least expensive plan will cost you at least $9, which includes 100 minutes of calls, but no texts or data. If you add texts to it, then that will include a minimum of $3 on your monthly bill. But if you use more than 4,800 texts a month, then you'll be charged $11 and extra of $0.0025 per text that exceeds your limit. There's also a 2GB option which will add an extra $20 per month to your plan, and each additional GB will be charged $10.
Ting is an excellent choice for users who rarely use their mobile phones. And if you're a heavy internet user, then Ting is not your service provider of choice.
Cricket Wireless – Best MVNO alternative
Cricket wireless is own and run by AT&T. The MVNO is best known for offering single-line plans, which start at $30 per month, and includes unlimited calls, texts, and 2GB of data. It has a $60 a month option that offers unlimited calls, texts and data. The MVNO also offers $40a month plan which is ideal for the MVNO's group save option and includes a discount to users with two or more lines.
Cricket Wireless doesn't offer a lot of perks when compared to its competitors. But its $55 per month plan includes unlimited texts from the US to 38 other countries and additional calls and data to Mexico and Canada. Cricket also offers you an option to add one of its international plans to your monthly subscription. Its international plan goes for $5 every month and includes calls to phones in 37 countries. Cricket also has International Extra plan which retails at $15 and has unlimited texting to phones in 37 countries, and up to 1000 minutes of talk-time to 31 different countries.
Finally, Cricket offers a group plan which has significant savings options – saving up to $71 for five lines. Cricket allows you to bring your phone, and if you have no problem with data throttles, then its 5GB plan going for $40 will suit you as well.